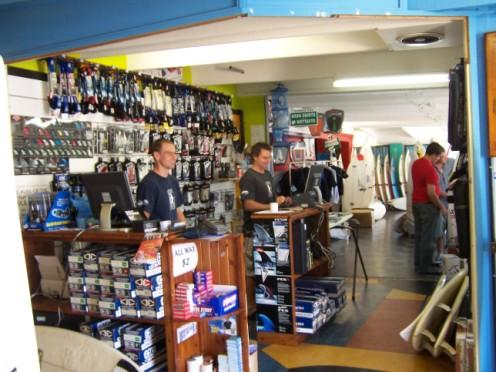 Gold Coast Surf Trip - no board required
Thinking of visiting the Gold Coast for a surf trip?

Did you know this is one of the best places to buy a new or second hand board.

The Boardroom 2084 Gold Coast Highway Miami is a great place to start.

Matt and Tony actually do holiday rentals where you can use a board
for a week or two and return it for an agreed price.

Every surfer loves the feel of a new board, but it is tempting to just grab one of the second hand ones and have a go.

Gold Coast waves may not have the volume of WA or Vic but they can be quite hollow and snappy. You may need a slightly smaller board that reacts quickly.
Any excuse to try a new board will do - there are just hundreds of them!
You can also view Gold Coast Surfboards for sale online!
Did you know this is one of the best places to buy a new or second hand board?
FlickYourStick.com