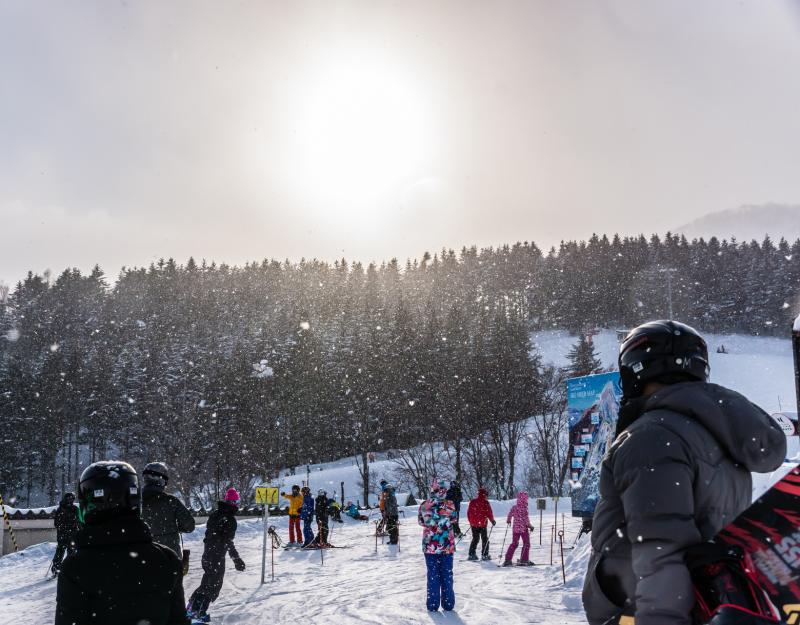 Ski Lodge Niseko
Niseko Japan – Freeride Lodge
The Ultimate Ski Destination
Niseko is on the northern island of Hokkaido, Japan.
Most people arrive in Japan via one of the two main international airports, Tokyo Narita (NRT) or Osaka Kansai (KIX). Major airlines such as Qantas, Singapore Airlines, JAL and budget carriers such as Jetstar have regular flights to Tokyo and Osaka.
From Tokyo and Osaka you can easily get domestic flights to Chitose (Sapporo) Airport (CTS). It is approx 2 hours flight from Tokyo or Osaka to CTS.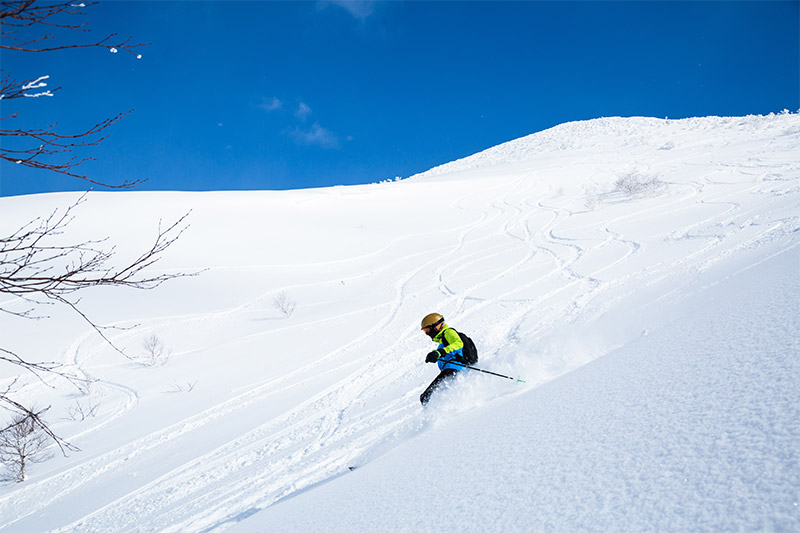 Niseko Snow
Niseko's main attraction in winter is the snow. The Niseko ski field, renowned for its consistency and quality of snow, is famous for its wide open powder bowls and tree runs ... and Niseko has a reputation world-wide for having one of the largest night ski areas in the world.
Most non-skiing activities also revolve around snow, including snowmobiling, snow shoeing, horse riding and dog sledding as well as cooking classes and cultural activities.
Niseko Transfers
There are buses connecting from the CTS airport in Sapporo to Niseko. The bus takes approximately 2.5 hours from the airport; otherwise you can book on the train which takes about the same time from CTS to Niseko.
Travellers staying at Freeride Lodge, Niseko, are provided with free transfers upon arrival and departure with pick-up and drop off from the Hilton Niseko Village for bus arrivals from CTS and the Niseko Town train station for train arrivals.
Freeride Lodge is located in Niseko Village about 5 kms and 10 minutes on the local bus from Hirafu. There are also Hilton buses operating till 1.00 am from Hirafu to Niseko Village.
There are local buses called the 'NUS Bus' and they are free throughout the Niseko United Ski area if you purchase an all-mountain pass. Otherwise, tickets range from 200 yen to 500 yen and operate from 8.00am.
Bus stops are located 20 metres from the Freeride Lodge front door and operate from 8.00 am till 1.00 am. Higashiyama Pension Village stop is the closest stop.
The other option is to catch taxis or hire a car. If hiring a car you need an international drivers licence.
Freeride Lodge Accommodation
Trying to find cheap Niseko accommodation is an increasingly tricky task. As the ski resort expands and developers cater to an ever increasing high-end market the search for cheap Niseko accommodation becomes more difficult.
Freeride Lodge Niseko Backpackers is perfectly positioned to allow guests direct access to Niseko's four integrated ski resorts - Grand Hirafu, Hanazono, Niseko Village and Annupuri - at budget rates. Freeride Lodge has separate male and female 4-person dormitory rooms or if you prefer, private 2-person rooms (extra cost).
The Lodge has share bathrooms, which have baths and showers and separate male and female toilets. These are shared between 9 bedrooms. One studio room which has its own bathroom and kitchenette is also available.
Freeride provides a hot cooked western-style breakfast every morning as well as a continental selection, all included in the rate.
The Lodge has a fully equipped kitchen for guests who are welcome to cook up their own lunch and dinner. The kitchen is open for use from 11.00am - 9.30 pm. There is also a large dining and lounge area where guests can chill out and socialise with other guests. The dining area closes at 10.00pm.
Freeride Lodge is about a 5 minute walk to the closest ski lift. Guests can also catch a NUS bus at a stop virtually in front of the lodge. Freeride also provides a free "first tracks" shuttle bus every morning to the Niseko Village gondola from 8.00-9.00am.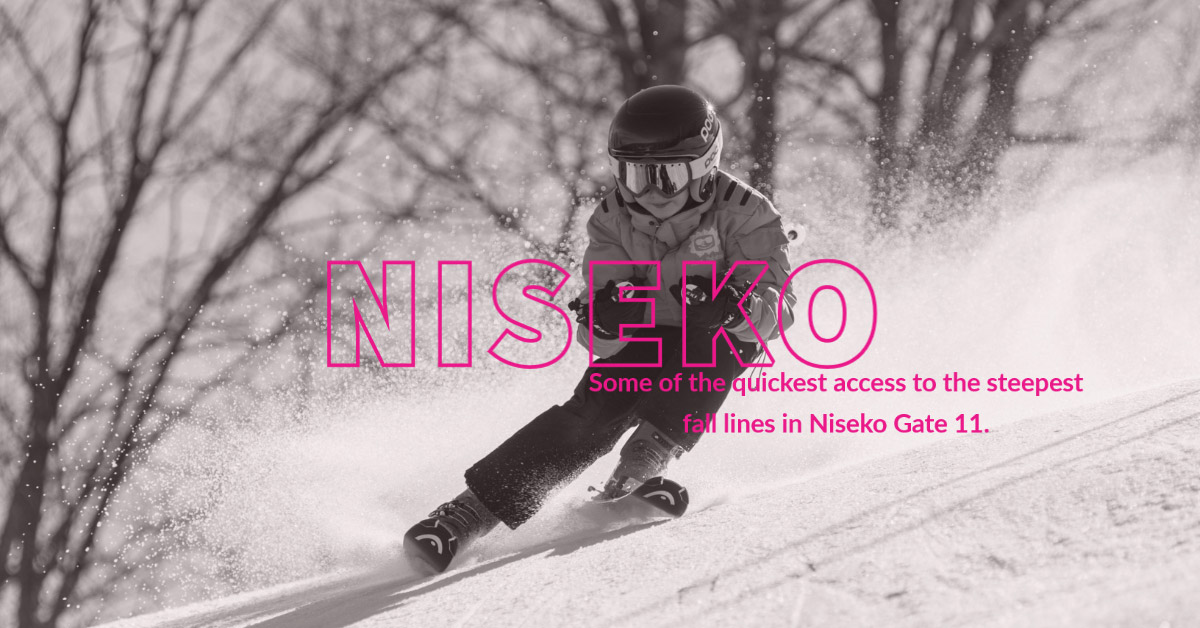 Skiing
The Niseko United Ski area is the largest ski resort on the island of Hokkaido, Japan.
Niseko ski resorts cater for Beginners, Intermediate and Advanced downhill (piste) skiing and snowboarding; and side & back country skiing, both downhill and cross-country.
Extra or extreme activities like sledding, snowmobiling, snow biking, cat-skiing and heli-skiing or camping out in the extremes are also available at Niseko.
Hiring ski gear is easy as there are a variety of Hire places in the area. This can be done upon arrival with most hire services offering a pick up from the lodge to fit you out with your gear. Freeride uses Rhythm Japan, who also provide a pick-up and drop off service to the lodge when you hire through them.
The Niseko United All Mountain Pass can be used at Niseko Annupuri, Niseko Village (formerly Higashiyama), Niseko Grand Hirafu and Hanazono ski fields. For more information and lift ticket prices, visit the Niseko United website.
Niseko is famous for having one of the largest night ski areas in the world. Night skiing at Niseko is a truly amazing experience and you can be skiing or riding for 12 hours a day.
The impressive lift system services all of the Niseko United Ski Fields. This lift system also boasts some of the quickest access to the steepest fall lines in Niseko.
Best Time to Ski
Mid-December through March is typically the snowiest season, with the best snow in late December, January and February. Niseko receives an average of 14 metres of snow per season with most of it falling during this time and providing excellent powder skiing.
Temperatures range between - 2°C and - 11°C in the village and on the mountain temperatures can get as low as - 25°C with the wind chill factor. Wearing neck warmers and face masks during skiing is recommended.
Peak Season: 20 December to 29 February
The Good –
Excellent snow conditions. Lots of dry powder. Awesome night skiing. Nightlife has a good party atmosphere.
The Not So Good –
Highest prices for accommodation.
Christmas/New Year and Chinese New Year especially can book out early and have the highest prices for accommodation.
The coldest time of the year.
Early Season: 12-19 December
The Good -
A wide selection of accommodation is available at rates lower than Peak Season rates.
Reservations for restaurants are typically not needed.
Night skiing and the free village shuttle bus begin operating and there are no crowds at this time.
Freeride offers an Introduction to the Snow Camp and a Beginners Base Camp, a 3 night 4 day experience during this period.
The Not So Good –
Limited off-piste skiing.
Places start to fill up for dates around 15 December onward.
The backcountry gates are not yet open and off-piste skiing is still limited to the lower mountain.
Large snowfalls can rapidly change the conditions. Night skiing is available from 14 December.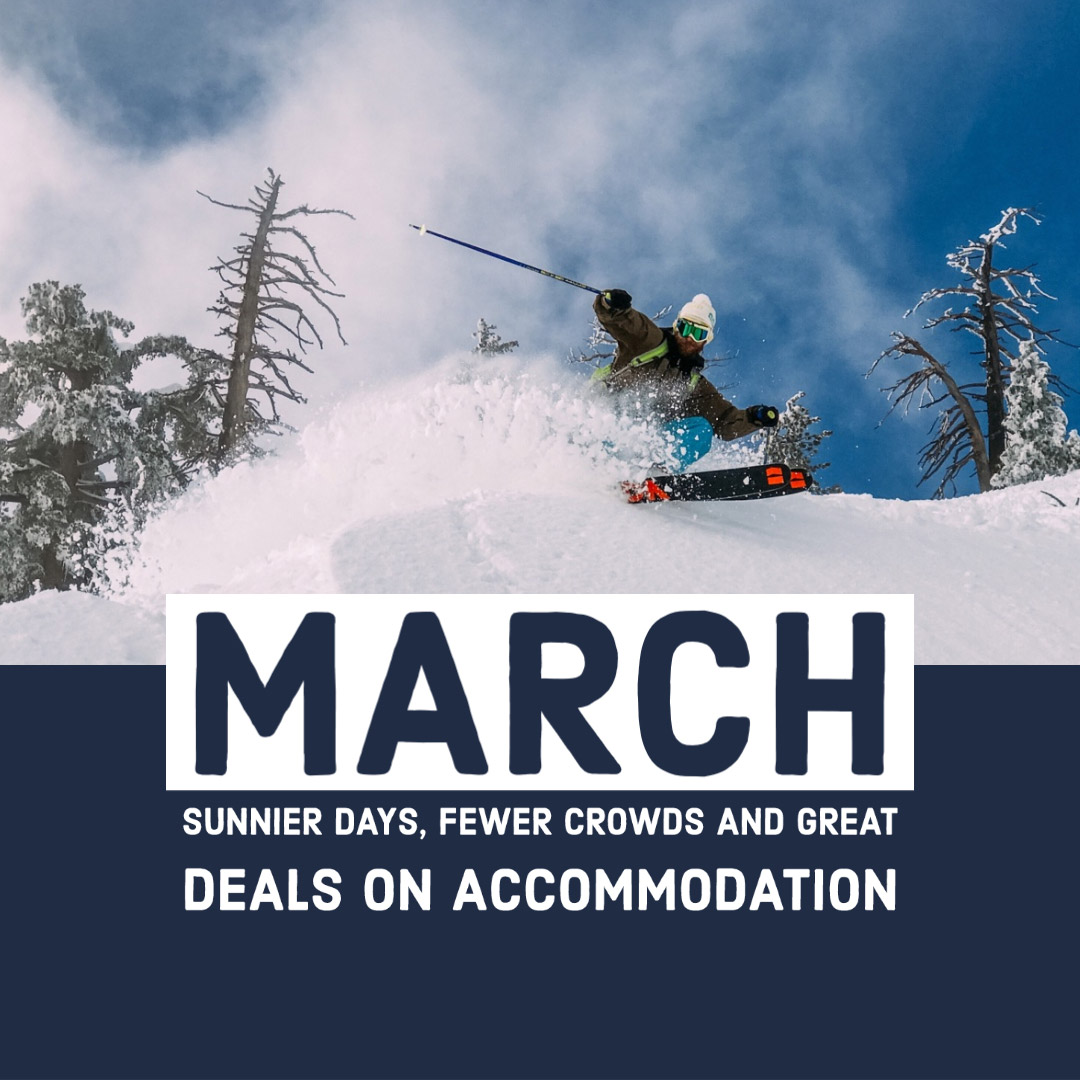 ...little secrets
There can be some incredible skiing in March. Sunnier days, fewer crowds and great deals on accommodation, lift passes and ski rentals make it an ideal time to visit Niseko.
Many people come to Niseko but fail to experience the thrill of night skiing. Visibility is surprisingly very good even on stormy nights.
Hire a guide to show you the best of what Niseko has to offer. You can choose from on-mountain tours to full back-country tours to get out and discover what the area has to offer.
Insurances
Insurances depend on what activities you will be doing when you stay in Niseko.
Are you a beginner or intermediate skier and going to stick to doing lessons and/or on-piste (groomed slope) skiing or snowboarding?
Or are you an advanced skier or snow boarder and going to hit the side-country and backcountry areas of which there is an abundance in Niseko.
Also to take into consideration if you will be doing any extra or extreme activities like, sledding, snowmobiling, snow biking, cat skiing or heli-skiing or camping out in the extremes.
If you are staying in a resort most insurance companies will have you covered.
But check your policy and make sure that you opt for the "winter sports" when purchasing your insurance; otherwise you may not be covered.
It is best to purchase your insurance well in advance of your travel dates then you know if you are covered and, in most cases, your insurance will cover you if something happens before your travel date and prevents you from taking your trip.
As the saying goes if you can't afford Travel Insurance then you can't afford to travel.
PS: Niseko Physio staff are Australian registered physiotherapists with extensive knowledge of winter sport strains and injuries.
Eating in Niseko
The Freeride Lodge's newly opened bar, The Mexican Mule and Cantina, offers a great place to go for Après Ski meals and drinks and serves up killer Nachos and Margaritas till 10.30pm.
With around 200 places to dine in the Niseko area there is no shortage of options. From traditional Japanese to Western style foods and from fine dining to burgers, chips and food vans, there is something to suit all tastes.
Money and Tipping
Niseko is a cash based society, so it pays to get money out at the airport. Most bars and restaurants in the Niseko Ski resort do NOT accept credit cards or travellers cheques.
Restaurants that do accept credit cards may charge an extra service fee. Ski rental and ski goods stores accept credit cards and lift tickets can be purchased by credit card.
There is an ATM in Hirafu in the Shiki building; another at the Hilton and also one in nearby Niseko town and Kutchan. There is also a currency exchange machine in Seicomart in Hirafu.
Tipping is not customary in Japan and you should not leave a tip at your restaurant table as the wait staff will probably think you forgot your change and will chase after you to return it.
Speaking the Language
Generally, it is very easy to get around speaking English only. Most signs and restaurant menus are in English.
Most Japanese have studied English at school but not all can speak it well.
Simple written English is generally understood but there will be situations where English is not understood at all. A simple phrase book and notebook and pen are quite useful to bring along.
Shopping and Culture
Kutchan town is 12km from the Lodge and has 3 supermarkets. Local buses and night buses go frequently from the ski resort to Kutchan. Taxis are also available.
There are several souvenir shops with a large range of goods in Hirafu and the Japanese hotels also have souvenir shops. There are also a few shops in the Niseko town area which have local crafts.
The closest onsen (Japanese hot spring bath) is located at the Hilton, 2 minutes on the bus from Freeride Lodge. The Yumagari bus does the circuits of the onsens and operates till 9.00pm. You can purchase a Yumagari pass at most onsens which is great value, offering 3 onsens for 1200 yen.
Summary
At the Freeride Lodge you get:
Complimentary western breakfast
Free WIFI
Free 'First Tracks' shuttle operating from 8.00am - 9.00am to Niseko Village Gondola
Comfortable western bedding
Guest TV lounge area and separate dining area
Newly renovated bathrooms
Free Tea and coffee making facilities
Kitchen to cook your own meals and save $$
On-site parking
Twin and dorm rooms
learn to ski or snowboard at our Niseko Beginners Base Camp in December and March
Experienced and knowledgeable managers to help plan your perfect holiday
In-house bar The Mexican Mule Restaurant and Cantina, specialising in Nachos and Margaritas
Free transfer on arrival and departure from Niseko Town/Village
Snowboard and ski storage
Drying room
Bus stop at the front door gives you access to all of Niseko United (Hirafu) from 7.30 am till midnight
5 minute walk to closest ski lift
happy hour priced drinks for your entire stay at The Mexican Mule
https://www.freeridelodgeniseko.com/book
Japan: Border enforcement measures to prevent the spread of novel coronavirus (COVID-19)
August 30, 2020
For the time being, foreign nationals categorized below are denied permission to enter Japan as ones who fall under the Article 5, paragraph (1), item (xiv) of Immigration Control and Refugee Recognition Act, unless special exceptional circumstances are found.
Oceania
Australia, New Zealand
Ministry of Foreign Affairs of Japan