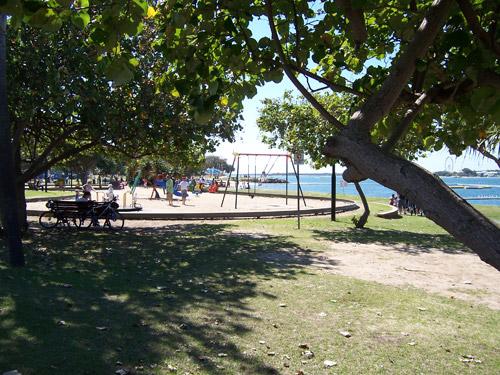 Gold Coast Kids Activities
What can you do on a budget that your kids will enjoy on the Gold Coast?


Plenty


Activity 1
Walk along the ocean pathway from Surfers to Narrowneck and allow them to play on all of the playground equipment. The picture is a set of interestingly shaped rocks that kids love climbing on.
It is also in the shade.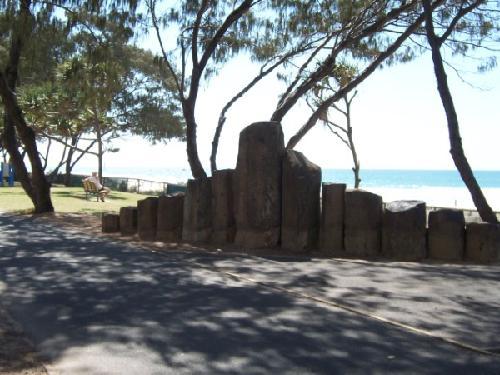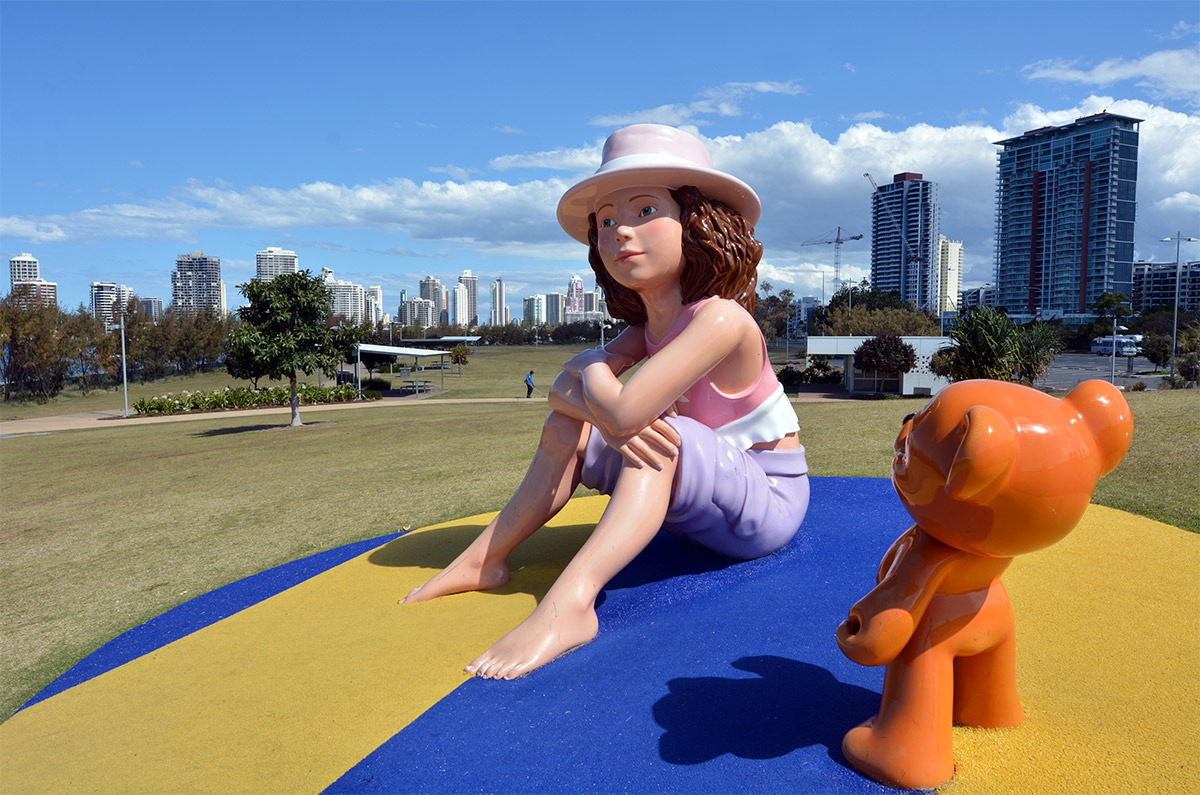 Activity 2
In front of Australia Fair on the Broadwater is a great adventure playground with all sorts of unique activities. It is fenced in and even has a mini bike track if you have a bmx handy.
The photo at the top is of this area.
Activity 3
Go for a walk along the Broadwater at Labrador - there are some floating pontoons with fish enjoying their habitat. If you end up at Charis Seafoods there is a safe wading pool on the Broadwater - fish and chips and Pelican feeding.
Activity 4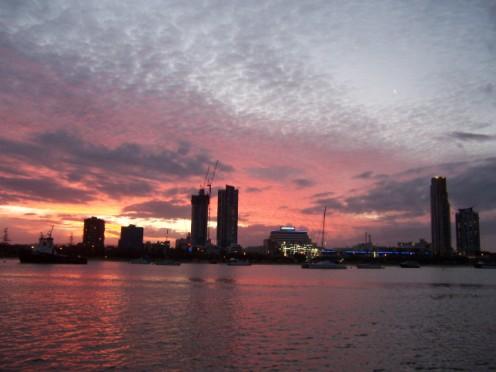 Check out all the boats tours and activities at Marina Mirage. Watch helicopters take off, check out some of the boats from small to very luxurious.
Every 1st and 3rd Saturday until 12 noon Farmers Markets are held with some great local produce from South East Queensland.
Activity 5 - for the adventurist

Go snorkeling at the Gold Coast Seaway wall. It is very safe actually with the best days being small swells and slight SE winds. If you choose to start on an incoming tide you can start at the beach (hence a small swell is best).
Negotiate the surf and follow the wall all the way around back to the carpark.
It is nothing short of amazing. The divers assure us there is little chance of a shark attack. The number and variety of fish you will see is regarded as the best diving in any major city in Australia.
Please make sure you are a very competent swimmer and stay close to the wall to avoid any boats - but it is safe and a real adventure.
If you have a wetsuit it can be useful as it is colder than a normal dip in the ocean.
Activity 6 - Tomgum lookout Burliegh heads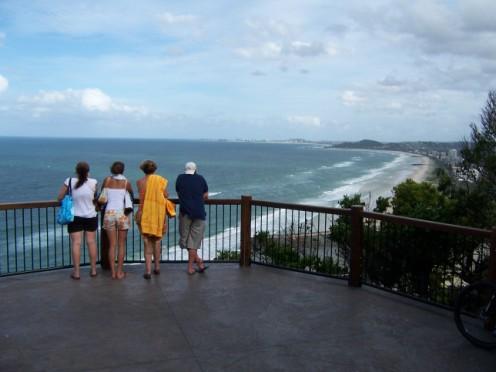 This is a great walk approximately 1 km up and down hills. Bring some water and get ready for some breathtaking bush. Photos of Burleigh Heads
Activity 7 Gold Coast Sporting Hall of Fame
The region's proud sporting history and its champion athletes are celebrated at the Sporting Hall of Fame in Southport's Owen Park. It's open Monday to Friday from 9:00am - 4:00pm. Entry is free (gold coin donation appreciated).
Address: Owen Park Parklands Drive Southport
Telephone: (07) 5578 2237
Activity 8
The tree top walk at Oriellys at Lamington National Park
Oriellys Rainforest Retreat
Activity 9
Bring your scooter, skateboard or bike and ride from Main Beach along the Oceanway pathway. It now extends to Federation Walk which is across the road from Seaworld. Bring along your BBQ gear and stop at the BBQ's at Pillip Park. It is sheltered from the wind with an exercise area.

For a site that contains great value Gold Coast Health and Fitness ideas including Yoga, Personal Training and even therapeutic massage try www.goldcoastwiki.com.au
Many of these offer free or cheap trials so why not take them up.
Activity 10 - Visit the lolly shop
The lolly shop at Ashmore is located where all the surf outlets like Billabong, Quiksilver, Sideways, Roxy and more.
The lolly shop is an adventure of treats from around the world. There are some amazing Mexican sauces, Dutch treats and more.