Gold Coast Visitor Information
Map of the Gold Coast

More Maps Gold Coast Accommodation Map »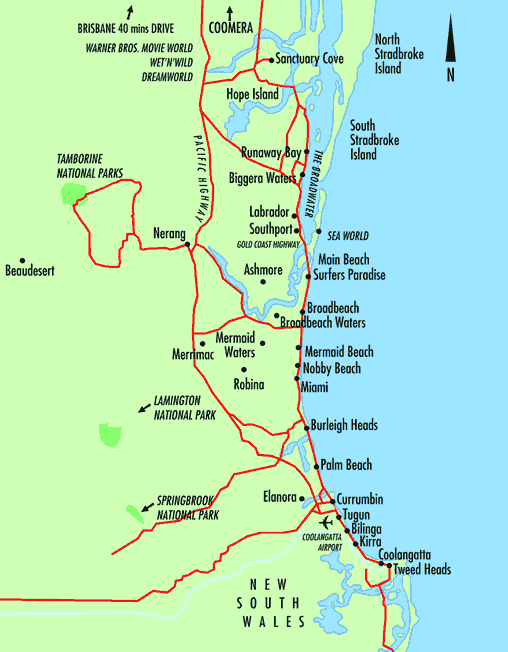 Visa Requirements to visit Australia

Anyone who is not an Australian citizen needs a valid visa to enter and spend time in Australia.

Tourist visas

Normally valid for 12 months, during which time you may make as many visits as you like for up to 3 months stay at a time.


Notice all the water
With all of that water it is no surprise that there is the opportunity to hire a jetski and explore it. Contact gold coast jetski hire for a unique tour of the beautiful broadwater and behond. They are available from the Mariot Hotel Surfers Paradise.